Further projects
Main Research: Molecular Medicine

Term: 01.02.2019 – 31.07.2021
The pathways leading to physiological and maladaptive neuroplasticity are overlapping and strictly controlled by transcriptional regulators such as CtBP1. Following neuronal activity, CtBP1 translocates from nuclei and enables transcription of a number of genes that are involved in memory formation and also seizure generation. Using CtBP1 knock-out mice model, we aim to identify candidate pathways regulating hyperexcitability and develop new intervention mechanisms against these alterations.
Principal Investigator


Phd Seda Salar
phone: +49 9131 85-44883
e-mail: seda.salar@uk-erlangen.de
Main Research: Others

Term: 16.10.2018 – 15.04.2021 (bonus time until 15.10.2021)
Epidemic models are used to analyse and forecast the spread of infectious diseases. Specialized regression methods for surveillance data allow us, for example, to evaluate socio-demographic and environmental factors. The aim of this project is to extend such statistical modelling frameworks for two types of applications: multivariate time series of proportions and spatio-temporal point patterns. All methodological developments are accompanied by implementations in open-source software.
Principal Investigator


Dr. Sebastian Meyer
phone: +49 9131 85-22707
e-mail: seb.meyer@fau.de
Main Research: Medical Engineering

Laufzeit: 01.01.2020 – 30.06.2022
Low-grade epilepsy-associated brain tumours (LEAT) are rare entities with poor interobserver histopathology agreement. The WHO has established an integrated genotype- phenotype classification for most brain tumor entities, but not LEAT. Bioinformatical deep learning algorithms have proven success in extracting such genotype- phenotype information from histopathology slides. Our research proposal evolves around this innovative approach in order to provide diagnostically useful imaging biomarkers.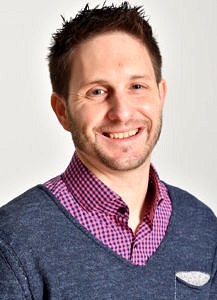 Principal Investigator


Prof. Dr. Samir Jabari
phone: +49 9131 85-22859
e-Mail: samir.jabari@uk-erlangen.de
Main Research: Medical Engineering
Term: 01.01.2021 – 30.06.2023
Intestinal strictures are a major disease burden in Crohn's disease. Conventional cross-sectional imaging modalities are currently not able to differentiate between inflammatory and fibrotic components of strictures. This would be essential for the initiation of the appropriate therapy. In a translational approach we want to investigate whether optoacoustic imaging can be used to quantify hemoglobin as a sign of inflammation and collagen as a sign of fibrosis in murine and human intestine.