Further projects
J81: Samir Jabari, Institute of Neuropathology
Web based Brain Tumor Image Classifier (WeB-TIC)
Main Research: Medical Engineering

Laufzeit: 01.01.2020 – 30.06.2022 (bonus time until 31.12.2022)
Low-grade epilepsy-associated brain tumours (LEAT) are rare entities with poor interobserver histopathology agreement. The WHO has established an integrated genotype- phenotype classification for most brain tumor entities, but not LEAT. Bioinformatical deep learning algorithms have proven success in extracting such genotype- phenotype information from histopathology slides. Our research proposal evolves around this innovative approach in order to provide diagnostically useful imaging biomarkers.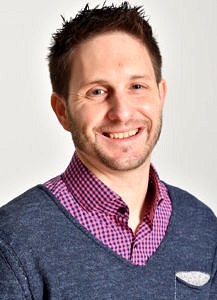 Principal Investigator


Prof. Dr. Samir Jabari
phone: +49 9131 85-22859
e-Mail: samir.jabari@uk-erlangen.de
J89: Adrian Regensburger, Department of Pediatric and Adolescent Medicine
MSOT imaging of strictures in Crohn's disease
Main Research: Medical Engineering
Term: 01.01.2021 – 30.06.2023
Intestinal strictures are a major disease burden in Crohn's disease. Conventional cross-sectional imaging modalities are currently not able to differentiate between inflammatory and fibrotic components of strictures. This would be essential for the initiation of the appropriate therapy. In a translational approach we want to investigate whether optoacoustic imaging can be used to quantify hemoglobin as a sign of inflammation and collagen as a sign of fibrosis in murine and human intestine.