Further projects
J81: Samir Jabari, Institute of Neuropathology
Web based Brain Tumor Image Classifier (WeB-TIC)
Main Research: Medical Engineering

Laufzeit: 01.01.2020 – 30.06.2022 (bonus time until 31.12.2022)
Low-grade epilepsy-associated brain tumours (LEAT) are rare entities with poor interobserver histopathology agreement. The WHO has established an integrated genotype- phenotype classification for most brain tumor entities, but not LEAT. Bioinformatical deep learning algorithms have proven success in extracting such genotype- phenotype information from histopathology slides. Our research proposal evolves around this innovative approach in order to provide diagnostically useful imaging biomarkers.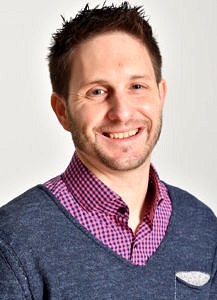 Principal Investigator


Prof. Dr. Samir Jabari
phone: +49 9131 85-22859
e-Mail: samir.jabari@uk-erlangen.de
J89: Adrian Regensburger, Department of Pediatric and Adolescent Medicine
MSOT imaging of strictures in Crohn's disease
Main Research: Medical Engineering
Term: 01.01.2021 – 30.09.2023
Intestinal strictures are a major disease burden in Crohn's disease. Conventional cross-sectional imaging modalities are currently not able to differentiate between inflammatory and fibrotic components of strictures. This would be essential for the initiation of the appropriate therapy. In a translational approach we want to investigate whether optoacoustic imaging can be used to quantify hemoglobin as a sign of inflammation and collagen as a sign of fibrosis in murine and human intestine.
J103: Eva Maier, Department of Operative Dentistry and Periodontology
Predicting clinical longevity of dental materials
Main Research: Medical Engineeringv
Term: 16.12.2022 – 15.06.2025
With the rapid translation of emerging material processing technologies for tooth restoration, there is an urgent need for reliable laboratory testing systems that accurately predict the clinical longevity of new materials. The current proposal aims to 1) develop a novel in-vitro wear testing model that demonstrates accurate preclinical predictability of longitudinal clinical trial data and 2) explore the suitability of modern 3D-printing processes for dental material application.