Neuroscience
E28: Lina Gölz, Department of Orthodontics and Orofacial Orthopedics |
Michael Wegner, Institute of Biochemistry
Neural Crest Regulators In Orofacial Clefting
Term: 16.07.2020 – 15.01.2023
Orofacial clefts are frequent congenital malformations. Etiology is complex, poorly understood and involves environmental and genetic factors. We could identify several cranial neural crest transcription factors and chromatin remodelers as key regulators of palatal development. We will use genome-edited cell lines and mouse mutants to determine the exact function and relationship of these factors in their regulatory network and thus better understand palatal development and orofacial clefting.
Principal Investigator
Prof. Dr. Lina Gölz
Phone: +49 9131 85-33643
E-Mail: lina.goelz@uk-erlangen.de
Principal Investigator
Prof. Dr. Michael Wegner
Phone: +49 9131 85-24620
E-Mail: michael.wegner@fau.de
E29: Dieter Chichung Lie, Institute of Biochemistry
Lysosome dysfunction in stem cell ageing
Term: 16.07.2020 – 15.01.2023
Recent data indicates that adult neural stem cell dysfunction and the resulting impairment of adult hippocampal neurogenesis contributes to cognitive deficits in human ageing and neurodegenerative diseases. The mechanisms underlying ageing-associated neural stem cell dysfunction are largely unknown. This project will investigate the hypothesis that dysfunction of lysosome-dependent degradation pathways is a major contributor for hippocampal neural stem cell dysfunction during ageing.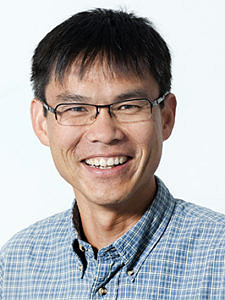 Principal Investigator
Prof. Dr. Dieter Chichung Lie
Phone: +49 9131 85-24622
E-Mail: chi.lie@fau.de
E30: Beate Winner, Department of Stem Cell Biology |
Jürgen Winkler, Department of Molecular Neurology
Impact of the immune system on Parkinson's disease
Term: 01.04.2020 – 31.03.2023
Recent data demonstrate profound immunological alterations in Parkinson's disease (PD). We study the contribution of the peripheral immune system to onset and progression in PD. Specifically, we perform a comprehensive characterization of peripheral immunity in early vs. late onset with rapid vs. slow disease progression PD patients. Subsequently, we will determine neurotoxicity in human autologous co-cultures of stem cell-derived midbrain neurons and specific immune cells.
Principal Investigator
Prof. Dr. Beate Winner
Phone: +49 9131 85-39301
E-Mail: beate.winner@uk-erlangen.de
Principal Investigator
Prof. Dr. Jürgen Winkler
Phone: +49 9131 85-39323
E-Mail: juergen.winkler@uk-erlangen.de