Renal and vascular research
F7: Felix Engel, Department of Nephropathology
Gpr126 in kidney development and disease
Term: 01.05.2020 – 30.04.2023
Chronic kidney disease represents the fastest growing pathology worldwide. Elucidating new regulators of kidney development and disease will promote the development of strategies for kidney repair. Here we propose to identify how the adhesion G protein-coupling receptor Gpr126 regulates kidney development and which diseases are associated with altered Gpr126 expression in order to design in the future experiments to determine whether Gpr126 inhibition or activation can improve kidney function.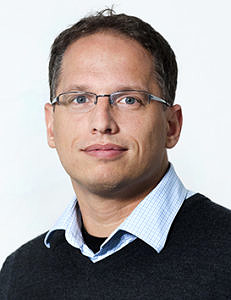 Principal Investigator
Prof. Dr. Felix Engel
Phone: +49 9131 85-25699
E-Mail: felix.engel@uk-erlangen.de
F8: Christoph Korbmacher, Institute of Cellular and Molecular Physiology
Ion channel function of polycystin-2 in ADPKD
Term: 01.02.2020 – 31.01.2023
In about 15 % of affected patients ADPKD (autosomal dominant polycystic kidney disease) is caused by mutations in the PKD2 gene coding polycystin-2 (PC2). Altered ion channel properties of PC2 may contribute to the pathophysiology of ADPKD. This project uses a novel experimental strategy to study the electrophysiological properties of PC2 and mutant PC2 channels in combination with molecular modelling. Its aim is to improve our understanding of PC2 ion channel function in health and disease.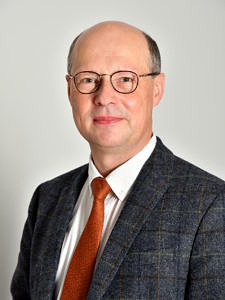 Principal Investigator
Prof. Dr. Christoph Korbmacher
Phone: +49 9131 85-22301
E-Mail: christoph.korbmacher@fau.de
F9: Janina Müller-Deile | Mario Schiffer, Department of Medicine 4
Generation of novel glomerular 3D culture systems
Term: 16.06.2020 – 15.06.2023
We will generate glomerular-like structures by co-culturing human glomerular cells ex vivo and use this model to study glomerular functions and cell-cell interactions. Podocytes with specific knockdown of podocyte genes in these co-cultures enable us to investigate the pathology in the context of all other glomerular cells. Using podocytes derived from patient urines allows to characterise renal disease on a personalised level and to study therapeutic substances for the individual patient.
 
Principal Investigator
PD Dr. Janina Müller-Deile
Phone: +49 9131 85-39002
E-Mail: janina.mueller-deile@uk-erlangen.de
Principal Investigator
Prof. Dr. Mario Schiffer
Phone: +49 9131 85-39002
E-Mail: mario.schiffer@uk-erlangen.de